We may earn money or products from the companies mentioned in this post.
For all you single peeps, here's some good health news 🙂 But you knew that already, didn't you? 🙂
Check out the full article below: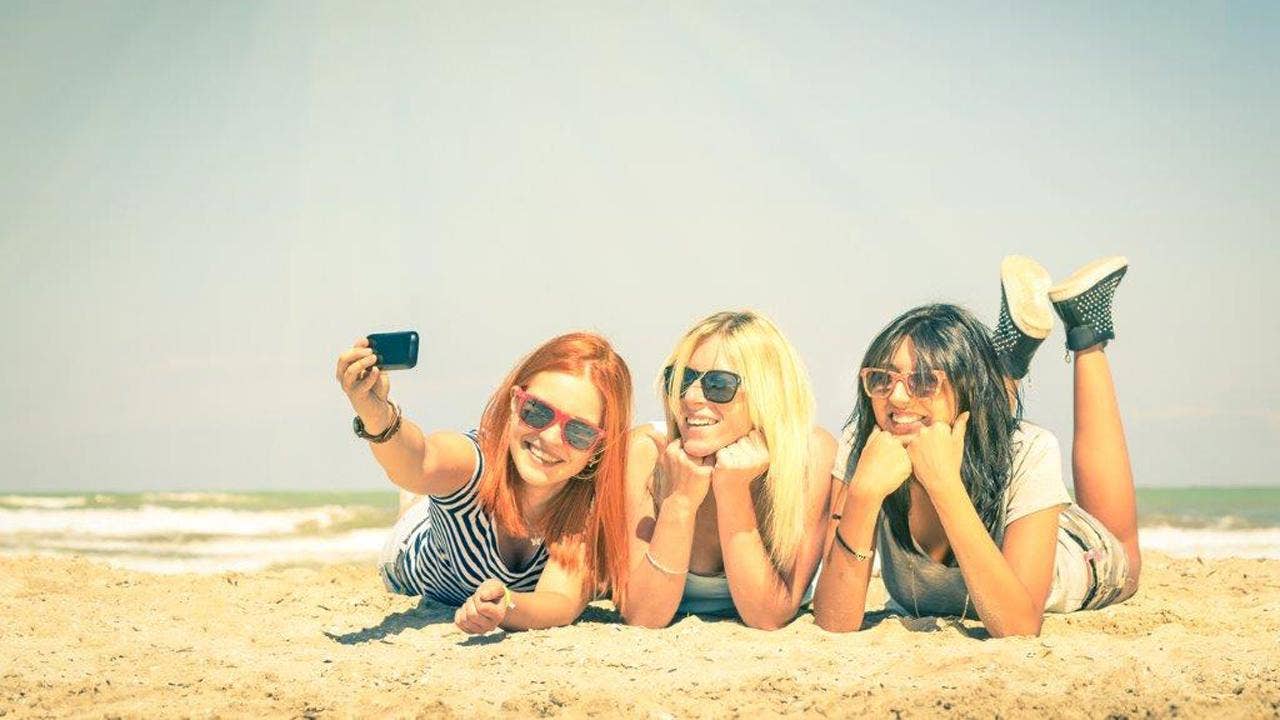 Research suggests a slew of benefits for those people in a happy and healthy relationship. But what about those of us who havent found our match or are happy on our own?
David Essel, author of Positive Thinking Will Never Change Your Life But This Book Will: The Myth of Positive Thinking, the Reality of Success, and sexual medicine specialist Dr. Maria Sophocles have some good news for a those concerned parties: Indeed, there are some pretty significant benefits to going it alone.
Theres a little bit of a stigma that being single is sad, and everyone wants a mate and everyone wants a life partner, Sophocles told Fox News. But the truth is, theres over 100 million single U.S. adults in America, and a lot of them are living full, joyful and healthy lives.
Fox News talked to Essel and Sophocles to learn five surprising health benefits of being single.
1. You get more time for you.
In some relationships, we end up putting our partners needs first while our personal well-being takes a backseat. Not so when youre single.
A lot of times when people are single, they get into the best shape ever, Essel said. The only thing you want to remember is when you do fall in love again, don't lose yourself. Keep those healthy practices.
Sophocles agreed.
Single people often have more time to spend on self-care, on physical health things like going to a gym, exercising, eating and cooking just for themselves.
With your next partner, be mindful of your stress levels, which, if high, may be a sign of a bad relationship. Stress can lead to weight gain and breakouts, Essel said, so take this time to prioritize self-care.
2. You have more time to reflect.
Taking the time to examine your role in choosing incorrect past partners can help you prepare for a future healthy relationship, Essel said.
When we look at the dysfunction of stress in relationships, it can take a while to let those resentments go, he explained. We say this is the perfect time to be single mentally and work on letting go of the past. Look at forgiving those people who were not good choices for you.
Essel added that this is also a healthy time to rid your mind of negative thoughts like believing men are all dogs or women are all self-centered.
3. You can reconnect with your friends.
In the face of new love, many of us tend to make less of an effort in our friendships. But when youre single, you have the opportunity to regain that lost time with those people.
We know that single people especially single women are more adept and maintain friends longer and maintain a larger social network, Sophocles said.
Also, without having to devote time to a romantic relationship, you now have more time to serve others beyond your immediate social circle.
A lot of times in relationships, we forget about what it feels like to serve others, Essel said. Volunteering, joining meetup groups, taking courses and hobbies that you love, getting back engaged with friends you disconnected with while in a relationship can help you build stronger relationships, which is very healthy for ourselves and future relationships.
4. You have a chance to get your budget on track.
Particularly when were in a new relationship, its easier to blow money on dates and activities. While fun, those expenses may extend beyond whats appropriate to actually spend.
Being single is healthy for our finances, Essel said. This would be a good time to set budgets. What are your limits for you to live without financial stress? Just remember the main theme running through all these health benefits: Let me start these healthy habits now and not lose them once I get back on track with love.
5. You can get comfortable with yourself again.
There is nobody who is going to fulfill your need to have a better half, Essel said, and there is nobody who is going to fulfill you if you don't fulfill yourself.
In other words, being single affords the opportunity to get comfortable with yourself, and when you're happy on your own, that eventual special person who enters your life will simply be the icing on the cake.
Read more: http://www.foxnews.com/lifestyle/2017/04/11/being-single-actually-has-some-real-health-benefits.html